Alpha Animals delivers a fair and durable product for the right price/quality.
Alpha Animals Design doesn't deliver standard mass factory products but true exclusive craftsmanship. We have the philosophy that every item we produce needs to be a piece of art suiting your dog. Out of this philosophy we produce and design our products.
Quality
The quality of our products doesn't come solely out of our craftsmanship but also from the use of the finest materials. Our raw materials come from all over the world from specialists like Alpha Animals Design. For example we make use of Belgian full-grain leather, Swarovski crystal, Czech blown glass and a special cord developed partly by NASA for use in aerospace and the army. Besides our own products we offer steal collars from Herm Sprenger and products you can find under specials. We offer these products because they offer the same Alpha Animals Design quality and are complementary to our assortment.
Special Occasions
The Alpha Animals Design collars, leads and sets are designed for use for special occasions as; dog shows, national holidays or other occasions when you want your dog to look astonishing. To test our designs we use our collars on a daily base with our dogs, but they are not designed for daily use.
We are proud to offer the Pure Paws and Magical Touch line of pet care products which we believe to be the finest products on the market. From the raw materials used to the way they process the final product. Created by specialist in coat care BREEDERS,HANDLERS, and GROOMERS have all come together as a team to formulate a line with everything needed for you companion. Using the best ingredients to get the best results.

Used worldwide on the top show dogs. Pure Paws line of natural dog grooming products are the perfect products for any pet grooming needs. Whether your needs are for show, competetive grooming, professional grooming business, or grooming your best friend and family member we have the products you need.

Our pet grooming product line with natural ingredients including sea silk extracts, spotted orchid extract, vitamins C, E, & B-12, and silk amino acids to name a few will leave your pet looking like a Best In Show Winner. Our products are ph balanced for your pet and with our Oatmeal & Aloe shampoo perfect for sensitve and dry itchy skin.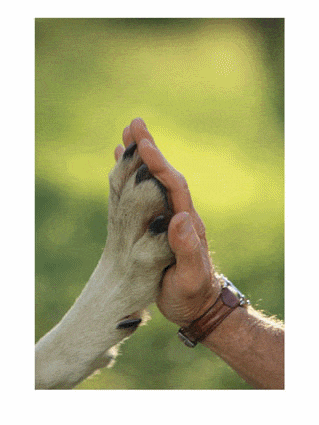 Alpha Animals: Handmade designer & show gear for animals
Made with love for animals.
Our sister organization Alpha Animals Mega Pet Store do delivers the standard mass factory products. But they do it for a fantastic price and deliver in the Netherlands, Belgium and Germany. Have a look at www.AlphaAnimals.nl to shop around in thousands of animal product for a fantastic price.